If you need to add time to an existing ticket manually, you can do so in Zendesk. It is important to make sure that you enable Manually Add Time on the Agent Permissions page for a specific agent.
Follow these steps to Manually Add Time:
In Zendesk, open the ticket for which you'd like to add time.
On the right sidebar locate the tymeshift App.
In the field + Time

enter the time in hours:minutes (1:30) or decimals (1.5).

Press enter to save.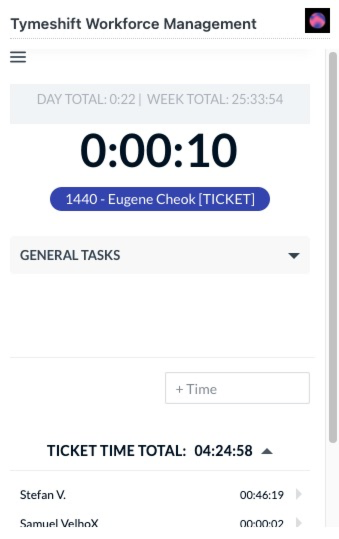 Note: once you've added time, you can see the entry by clicking on the expandable arrow (you will see data for the past year only and if you need to see all historical data for added times, please use the Manage Timesheets feature).